Hard Shell 3 Piece Expandable Luggage Set
Publish time 2021-06-03 17:16
3 piece expandable luggage set, hard shell expandable luggage set, black luggage set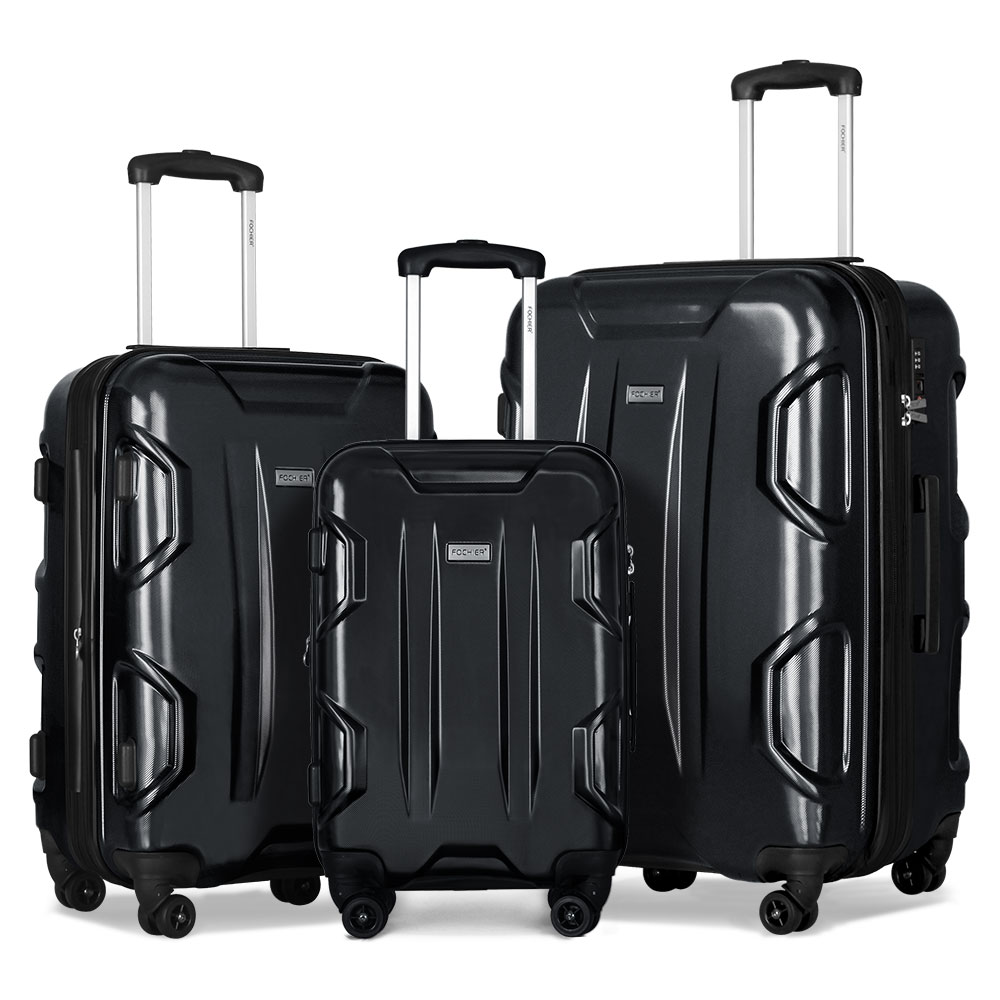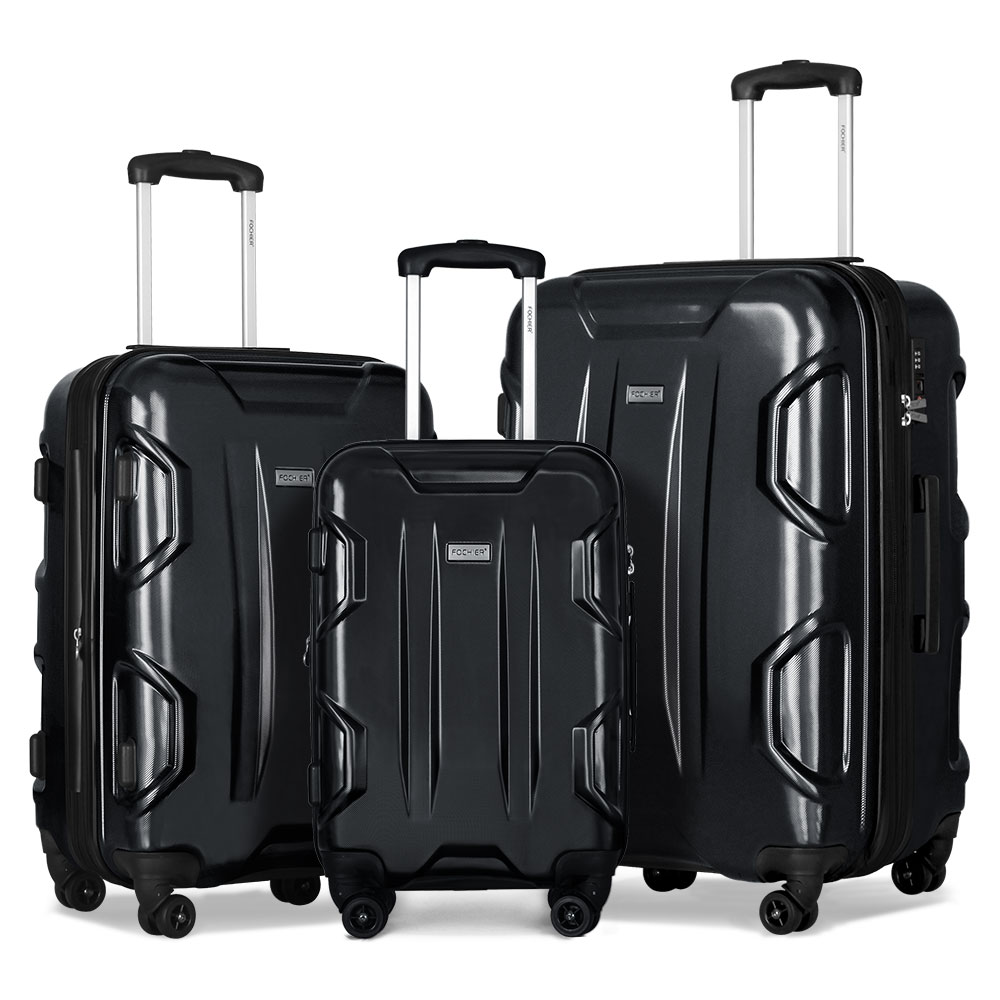 This black luggage is perfect for all forms of business and leisure travel. Push-button recessed locking handle system and 4-wheel system give extra support for the weight.

Product Specifications:
Item number: JZ-191011001
Brand: Fochier/OEM
Material: ABS and PC Blend
Lining: Polyester
Wheels: Double Four Wheels
Luggage Size: 20" 24" 28"

Product Features:
* Smooth-rolling spinner
* International carry-on size
* Fully lined interior
* TSA combination lock
* Fashion modle design

The hard shell expandable luggage set has a durable design with all the necessary features such as retractable trolley handles, easy-to-retrieve side handles and 360-degree wheels. Open your luggage and you'll see a zippered divider and several storage bags, perfect for separating items and easy access.